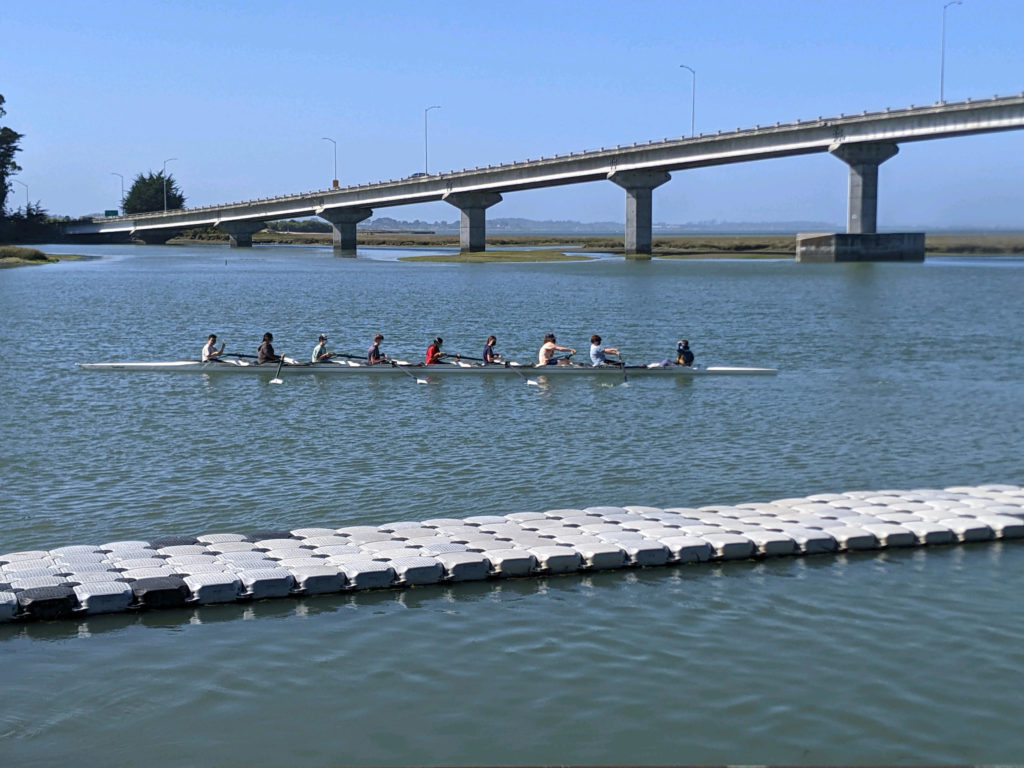 Click to BOOK A SEAT FOR LEARN TO ROW DAY
Saturday, June 3 is National Learn to Row Day, and Humboldt Bay Rowing Association will be opening our boathouse doors to allow community members to participate in a FREE row on Humboldt Bay. You can sign up on Eventbrite.
Participants will be given land instruction, then will join experienced rowers in an 8-person rowing shell on the Bay. A coach will walk the crew through the basics of rowing from a safety launch.
Seats are limited, so sign up now to reserve your spot. The approximately 2-hour-long sessions are available from 7 a.m. to noon. The early morning sessions are most likely to experience calm conditions.
This free event is for anyone who is curious about rowing. For those who want to have a more in-depth training, see the posts on Junior and Adult rowing to participate in sessions for new rowers.
We do ask that you call to cancel your reservation if you feel ill at all on June 3.