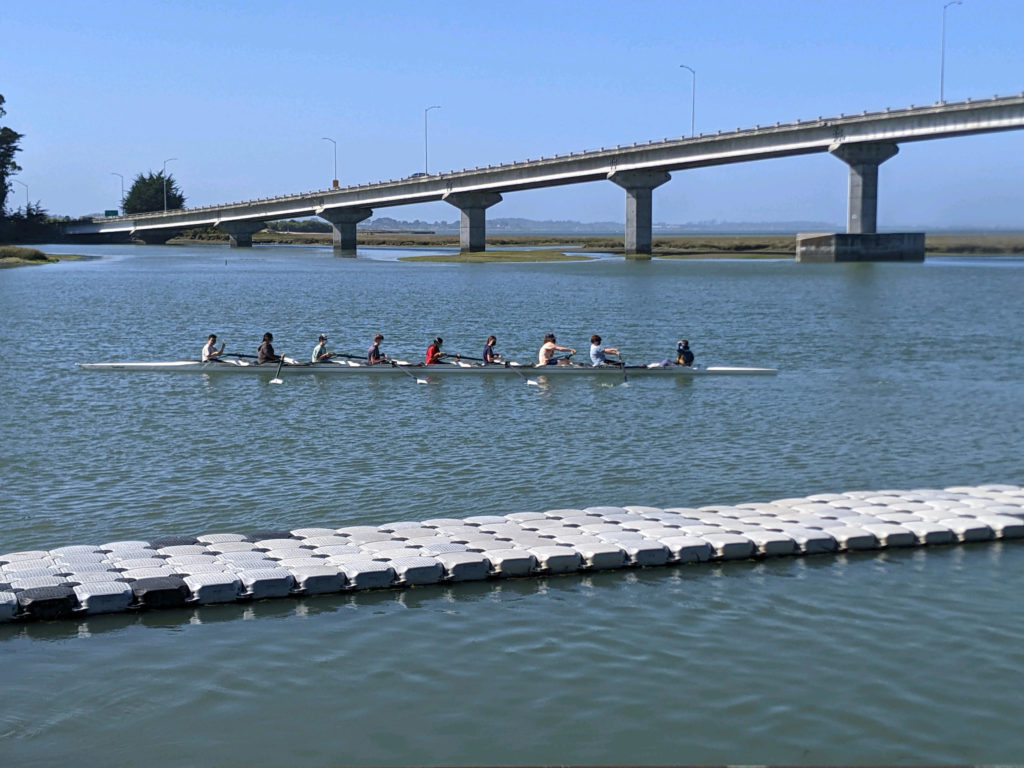 Fall rowing for juniors is winding up the year. The team meets on Mondays, Tuesdays, Thursdays, and Fridays, from 4 to 6 pm at the Eureka boathouse. Contact HBRA for information on when the spring session will begi.
New Rowers are welcome now.
Everyone must be vaccinated and sign our COVID-19 policy (available on the Policies page). No rowing experience is needed. You must be able to swim or tread water for 15 minutes.
For Adults, it is possible to schedule individual sculling lessons to join the Sculling program. Call 707 267-7976 for more information. Once certified, adults can choose to join the Masters Team rowing practices.
Experienced adult rowers are always welcome to call for more information about joining our club.